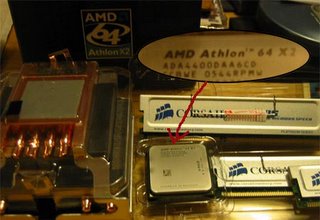 My new dual core AMD Athlon 4400 with 2MB L2 cache to go with 2GB of high performance RAM. That big mother that looks like a car engine you see next to the chip is actually the heatsink and fan for the processor.
I hope all this will improve my personality and song writing skills.
You can't tell from this picture but I have a major erection now.